The 25th Beijing Essen Welding and cutting exhibition was held in Shanghai New International Expo Center from June 16 to 19, 2021. The exhibition is held once a year. It is one of the world-famous welding exhibitions. It is hosted by China Mechanical Engineering Society, Germany Essen exhibition company.
Nantong zhenkang welding electromachinery Co., Ltd. (hereinafter referred to as "Nantong zhenkang") was invited to participate in this grand event in the welding field with the largest scale and influence.
During the exhibition, as the first batch of enterprises recognized by the national "enterprise standard leader" in the domestic welding industry, Nantong zhenkang made a wonderful appearance with a full range of products such as RV Reducer, high-performance arc welding robot, welding wire feeder and submerged arc welding tractor, which fully demonstrated the company's excellent R & D and innovation ability and core technical strength, and added a bright color to the domestic core parts of the robot. The rich exhibits, leading technologies, excellent cases, streamlined booth and the enthusiasm and professionalism of the staff attracted the attention of well-known enterprises at home and abroad, dealers, agents, research institutions, government departments, management and procurement departments and other professionals in the welding industry. They stopped in front of Nantong zhenkang exhibition stand to visit and exchange ideas, carefully check the details of each product, get a close understanding of the manufacturing process of the product, and express their sincere admiration for the comprehensive automatic welding solution provided by Nantong zhenkang.
Chairman of the board, chief Engineer of Nantong Zhenkang, Mr.Tang Zikang introduced the company's latest products and technology to the experts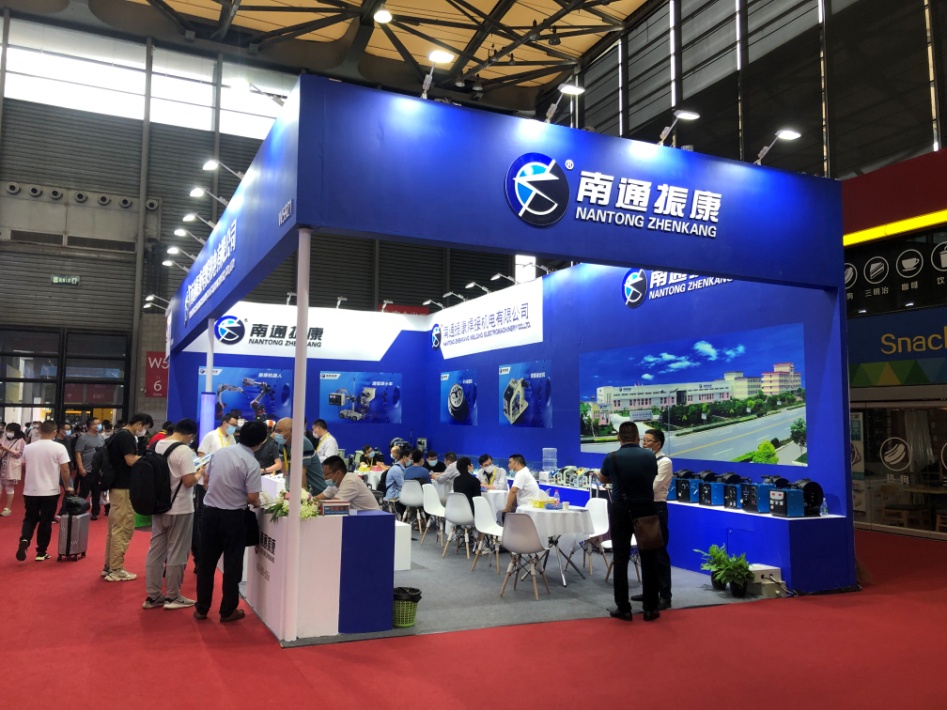 Customers and experts at home and abroad stopped for exchange and discussion
In this exhibition, Nantong zhenkang has achieved good publicity and promotion results, greatly improved the influence and popularity of the company's brand, and laid a good foundation for the company to further improve the competitiveness of products in the market and expand domestic and foreign markets in the future. In the future, Nantong zhenkang will, as always, challenge world-class technology, use ingenuity to "forge Chinese elite products and carry forward the national spirit", develop more innovative products and advanced technologies, transmit the spark of wisdom to all corners of the world, and help the arrival of "made in China 2025" and industrial 4.0 era.